Emi
Our new little girl in the house is Sherae Lenes Eminent Empress - or Emi as she is called daily which sometimes sounds like "penny" and then they both come :-)
She is a wonderful little red bitch that controls the whole house ...or rather is trying to control all. But when Willi says "wroof" she throws herself to the floor with all legs up in the air. She has much respect for this "little big man" and she loves to play with him whenever he is in the mood for a playtime. Her best playmate is Zhong whom she is chasing all the time. They have a special bond between them.
She comes from Australia BUT loves snow....- she is acting like a snow-plough most of the time when she is out.....plays, eat and dig around in it. Glad she has her overalls!!
We are so much looking forward to see her growing up and enjoys every moment of it.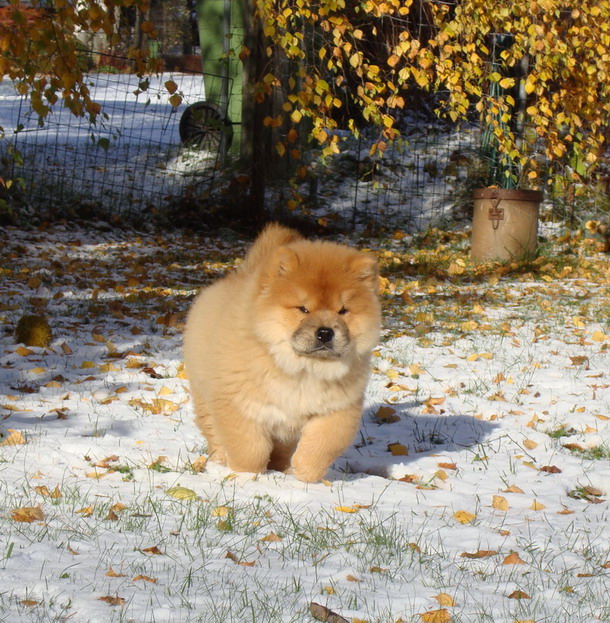 PEDIGREE for Emi click here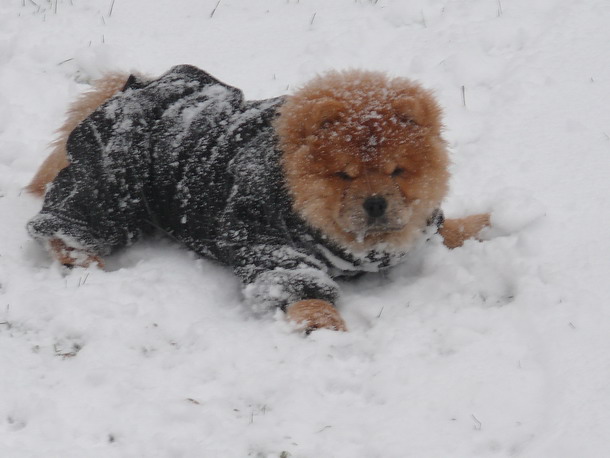 Our little snow-monster from "down under" :-)))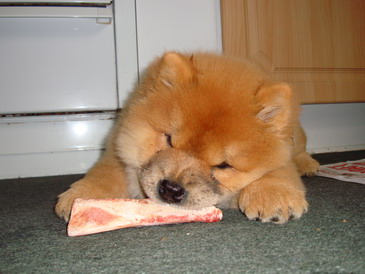 I love a good bone - but please leave me alone when eating!! :-)

[ Start ]